Tiancai The company held an enlarged meeting of the two quarter Security Committee

Sky material company held an enlarged meeting of the Security Committee on the first floor of the dispatch room on the morning of April 14th. The meeting first conveyed the group security committee to expand the spirit of the meeting, the first quarter of the group company security work summary and the two quarter work requirements. Then the safety of the material in the first quarter of the company are summarized, including the revision, the security system of special equipment and personnel training departments self-examination and hidden rectification and performance appraisal in the report and summary of the work in the two quarter for deployment. The meeting was presided over by Wang Dehua, Vice Minister of the company's security department, and all the members of the team attended the meeting.
Meeting the requirements to continue to do the risk investigation large remediation, spring safety inspection and special inspection of hazardous chemicals; completes the safety training work, including the city of Tianjin, the "safety regulations" and the working process of the safety training, emergency training and drills; do good occupation health and safety / environmental system internal audit work. At the same time, do flood prevention and disaster reduction, lightning protection testing work, and strengthen the basic safety management work.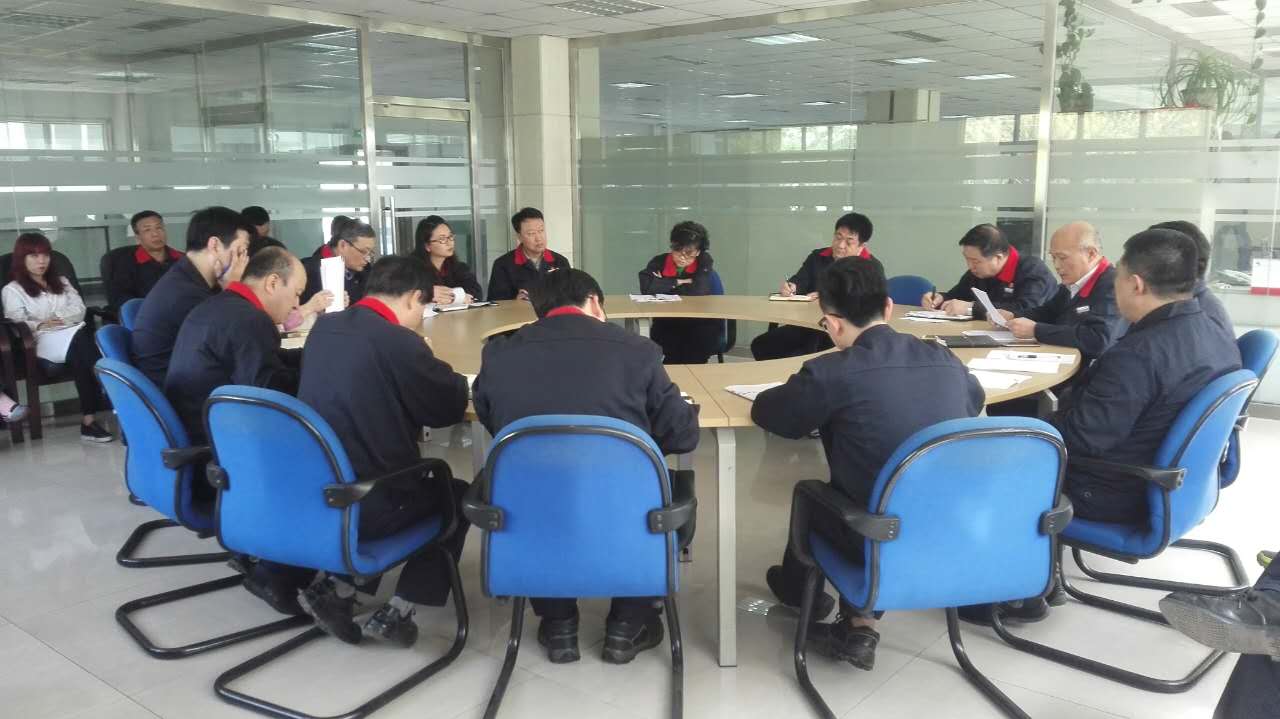 The meeting stressed the need to strengthen the leadership responsibility, increase the assessment efforts; Department of self-examination to implement, check the change to be completed on schedule, the security and environment department to confirm the safety operation procedure; according to the actual work timely updates, and to do related training; for many problems to increase the assessment efforts; ammonia hydrogen station, room 35 to check the site as a key power plant.
Meeting the requirements of the revised company safety management system to meet the requirements of the law, at the same time to strict management, strict implementation of safety management team; from time to time to strengthen the study and understanding of the new standard, and apply to practical work; enhance employee safety awareness, safety management work.
At the end of the meeting, all departments should be the time to expand the safety committee meeting to convey to each team; at the same time, in accordance with the work requirements, careful analysis of their own problems, combined with the current characteristics of the season, do security work, maintain a stable posture in the form of security company.